Detroit Fintech Challenge
The Detroit Fintech Challenge is a competition that unites key players in the Fintech ecosystem to generate enduring solutions to the biggest challenges and major concerns in the financial, payments, banking, and insurance sectors. Through the Fintech Challenge Pitch Competition, early-stage companies will be given a theme/ challenge statement category. Finalists from each "challenge statement category" will be asked to present their concept as a part of the Fintech Challenge Pitch Competition during the Detroit Fintech Challenge weekend.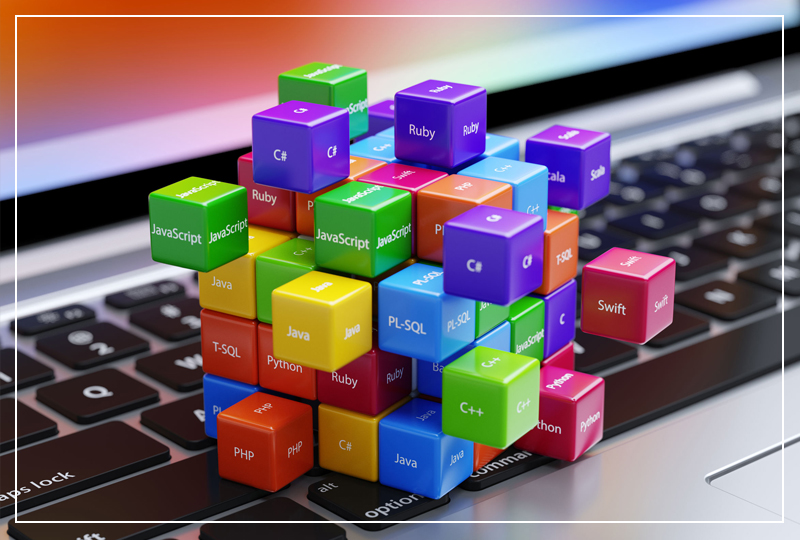 Challenge Statements
The Challenge Statements are the guiding force of the Detroit Fintech Challenge. Each and every participating team will choose one or more challenge statements to create their projects. Each statement addresses a broad area of concern as well as a few possible entry points for a technical solution. Teams' effectiveness in creating a viable solution in the challenge they have chosen will be essential to their success in the competition.


Read the Challenge Statements below:
**Refer to Data/APIs section for sub challenges**
1) Next Generation Payments & Money Transfer
Tools that enable merchants and customers to make payments in new ways. Any product that meets the need for cheaper, faster and easier payments processing will show immense potential (particularly engaging and activating underserved and underbanked populations).
2) Blockchain
Applications of blockchain to a variety of FI problems - distributed ledger, cross-border payments, smart contracts, etc.
3) Wealth Tech
Solutions that enable the provision of wealth management / investment services in new ways for both the retail investors (i.e. robo advisors, tools for self-directed clientele), and the institutional side of brokerages (registered investment advisors).
4) Data / Credit Analytics
Tools to enable analysis of large data sets, often unstructured.
5) Cyber Security and Biometrics
IT security solutions against cyber-attacks as well as biometric access solution
Benefits of Fintech Challenge
Through the FinTech Challenge Pitch Competition, early-stage companies will have the opportunity to gain pivotal exposure to stakeholders, market leaders, and influencers in the finance, banking and insurance services market. Each application will be reviewed by members of the Fintech Challenge Review Committee to ensure teams meet the stated eligibility guidelines. Finalists from each "challenge statement category" will be asked to present their concept as a part of the Fintech Challenge Pitch Competition during the Detroit Fintech Challenge weekend. Finalists will receive real-time and written feedback from industry expert judges, who will contribute valuable fintech industry insights, ideas, and experiences. Additionally, cash and non-cash prizes will be announced in the coming weeks!


Prizes:
Investment
One lucky company will be awarded up to a $50,000 equity investment from Kyyba Innovations
**Companies are eligible provided that they meet the terms set forth by Kyyba Innovations, pass a due diligence process, and are a licensed LLC.
Cash prizes
1st place will receive $3,000
2nd place will receive $2,000

**The website will be updated on an ongoing basis with additional partners, prizes, and in-kind support services from sponsors.
Services
Varnum LLP
will award MiSpringboard grants ($5,000 in legal services) to existing Michigan teams participating the Detroit Fintech Challenge 2018. Learn more
here
.
Are you Eligible?
In order to apply and be considered for the FinTech Challenge & Competition applicants must:
Rules
Everyone must register for the April 6 & 7 challenge days at Eventbrite.

People interested in participating have until March 15th to submit their team participation form located here. Mentors must complete the mentor form.

The Detroit Fintech Challenge is open to everyone! Students, recent graduates, as well as the general public. Fintech professionals, technologists, designers, project managers, coders, developers, lawyers and bankers, we need you! Anyone who wants to contribute to the fintech movement is welcome to join the challenge, whatever be their field of expertise.

The purpose of this Detroit Fintech Challenge is to create practical applications (new software and hardware) for a population related to various internal and external financial industry challenges.

Companies based inside and outside of Michigan are welcome to apply. This includes Canada and other international teams. As long as companies are willing to build their businesses in Michigan they can qualify.

Chosen solutions must address one of the FIVE noted "challenge statement categories" for DFC. Additional and more specific "sponsored challenge statements" may be created by corporate partners and sponsors over the coming weeks and if a solution addresses a specific "sponsored challenge statement" there may be increased likelihood for adoption, testing and/or ongoing co-development with a financial "customer" or partner.

Ongoing work with sponsors or partners beyond DFC, terms and conditions relative to sharing of IP, revenue, co-development, etc. will need to be worked out directly between the DFC team and the sponsoring organization.

Team pitches should be no longer than 5 minutes. Templates and criteria can be found on the "Resources" page.

Participants will also need to sign a participant agreement form, which can also be found on the "Resources" page.

Be respectful of other hackers, mentors, volunteers and judges, in person and through social media.

And the most important rule of all … HAVE FUN!
Ways to Get Involved
COMPETE
Join an innovation team or form your own team (no more than 5 team members) that will seek to create solutions to selected Detroit Fintech challenge topics and thereby compete for prizes to be extended at the Fintech Challenge in Detroit Michigan April 6th & 7th, 2018. There will be numerous opportunities to recruit new talent, both in-person and through a web platform, therefore your organization can enter the competition with partial teams (with or without internal technical skills) or as a team with expertise in financial, banking, payments, or insurance industries and succeed in the competition. Join the competition here.

CONTRIBUTE DATA
Contribute to the curated Fintech Challenge and Data Library that is tied to the key issues or identified "challenge statements". Add to a unique collection of Data Sets drawn from organizations like yours and empower hundreds of dedicated developers to create technologies that will further the mission of positive impact on the fintech industry. If you are interested in contributing data to the Detroit Fintech Challenge, please contact Kyyba Innovations: sarahm@kyyba.com

MENTOR
Augment the Fintech Challenge process with your organization's experience and expertise. Influence and empower the projects of competing teams by answering questions, providing context, and making suggestions. Create an opportunity for your organization to drive the creation of tools that advance its mission while simultaneously enabling competing teams to succeed. (Note: coaches will not be "assigned" to any specific team and therefore will be able to provide whatever amount of time during Feb and March that they desire). We are looking for coaches who simply want to contribute and help make this a success! Participants may have a wide variety of backgrounds and disciplines (engineers, financial enthusiasts, techies and coders, designers, business strategists, scientists, researchers, data specialists, students and more). If you are interested in being a mentor at the Detroit Fintech Challenge, please complete the Mentor Participation Form.

SPONSOR
Bolster the capacity of the Fintech Challenge program to cultivate and launch powerful new solutions across a variety of impact spaces. Increase your organization's visibility in the emerging fintech innovation sector and drive solutions to your most profound and interesting financial, payment, insurance or banking challenges by funding a prize. View the sponsorship packages here.

MANAGE A TEAM
Enter a five-person team in the Detroit Fintech Challenge. Integrate the competition into your organization's workflow as a development process or team building activity. Numerous opportunities to recruit new talent, both in-person and through a web platform, means that your organization can even enter partial teams or teams with expertise in Finance, Insurance, Payments, or Banking, but few technical skills and still succeed in the competition. If you are interested in managing a team at the Detroit Fintech Challenge, please contact Kyyba Innovations: sarahm@kyyba.com
Target Profiles
Developers, designers Web/mobile, digital designers, coders, programmers, finance experts, IT professionals, policy experts, technology enthusiasts, makers, creative minds, etc.

Three Categories:

Technical:
Those listed above and students in STEM fields

Business:
Bankers, people in financial, insurance or payment businesses, business students

Regulatory:
Lawyers, bankers and students in those fields
Metrics Outcomes
Direct Engagement:
Engagement through an online signup for a launch event ("Challenge Kick-Off"), two information sessions, along with hacking team participation (registration required). The program has a goal of more than 150 participants including 120 professionals & 30 college students. This initiative will engage undergraduate and graduate students across the disciplines interested in contributing their time and talent to developing solutions to deliver high-quality and innovative solutions to the fintech industry.

Innovation:
Launch of more than 20 functional (at varying levels) applications through the Fintech Challenge. Raising awareness on opportunities that exist to transform the financial industry with the use of technology

Solutions Provided:
The Fintech Challenge will quantify solutions developed, commercialized, impact on industry, follow on capital, job creation, and businesses launched.
Data/APIs from Yantra Technologies / CBW Bank
Challenge Statements

1. Can you open a consumer account under 30 secs from a mobile device?

2. Can you underwrite a consumer loan without a credit report?

3. Can you deliver a small dollar loan (<$100) instantly to a borrower 24x7

4. Can you initiate and remit funds internationally near instantly from a consumer bank account (not pulling funds - but directly from the bank account)

5. Can you create virtual cards for each biller and pay bills and track their deviation and stop if the payment goes over a stipulated limit?

6. Can you initiate and complete an auto loan from a mobile app?


Available API's
Account Creation - Consumer
Account Creation-Business
Account Creation with Debit Card
Add Additional Account
Get Accounts
Account Closure
Add Card / Add Additional Card
Add External Funding Source
Validate External Funding Source
Get External Funding Source
Deposit
Add Balance
Withdraw
Balance Inquiry
Add Beneficiary
Add Beneficiary - Business

Add Payment Method to Beneficiary Profile
Get Beneficiary
Get Instrument ID
Money Transfer
Redemption token creation for payment methods
Process Redemption token
Get Redemption details
Masspay
Transaction History
Virtual Card
Update Customer Profile
Get Customer Profile
Unlock Funding source
Close particular customer account
Update Beneficiary

To Access Yantra APIs:

Developers can directly access the APIs and work on the solutions by visiting the link below.

https://www.ylabs.io

To sign up: ttps://ylabs.gelato.io/developers/new?protected=1

Developers requiring any technical support in developing their solution will have to contact Yantra Technologies info@yftinc.com or call (785) 246-5249

If you still have questions, please contact Kyyba Innovations: sarahm@kyyba.com

If you are interested in contributing data or APIs to the Detroit Fintech Challenge, please contact Kyyba Innovations: sarahm@kyyba.com
Data/APIs from TD Ameritrade
Challenge Statements
1.
Next Gen Payments & Money Transfer
– How can we allow customers to fund from mobile using camera and multiple payment options so that they can make investments in under 5 minutes?
2.
Blockchain
– How can blockchain be leveraged to synchronize data in a multi-contributor, multi-consumer model?
3.
Wealth Tech
- How can we assess a person's total wealth when they have investments in multiple places/companies/institutions?
4.
Data & Credit Analytics
– How can we do credit analysis quickly such that we can provide loans allowing people to trade immediately? i.e. account funding
5.
Cyber Security and Biometrics
–
1. How can we leverage biometrics to eliminate passwords and allow for secure sign on across all platforms without having to stop the transaction flow for the customer?

2. How can we control data access such that people have access to all data they are allowed to see all the time, from any device, without having to request approvals?
TD Ameritrade Developer Portal
To access TD Ameritrade APIs visit
https://developer.tdameritrade.com
to register for an account and request an API key.
Developers requiring any technical support with the API may reach out to Harrison Napper at
Harrison@thinkorswim.com
.
For all other questions and inquiries please contact Kristen Sheppard at
Kristen.Sheppard@tdameritrade.com
If you'd like access to a test account for the hackathon please reach out to Kristen Sheppard before 5pm EST on March 15th.
In the email to request a test account please include the following:
* the number of teammates who will be accessing the account
* Additional information: This will help TD Ameritrade determine the number of test accounts required
* IP addresses for team members who are accessing the account
* Additional information: TechTown's IP address will be whitelisted. If you're
Teams
You should attend if you have programming or design experience, project management skills, have an interest in financial, payments, insurance and banking, engineering, software or hardware development, or are interested in making a difference for others in your community.

Teams can be from 2-8 people. Teams made up of at least the following are recommended:
1 developer
1 regulator expert
Financial, Banking, Insurance (health & auto), or Payment professionals
Business/entrepreneurial representatives
Others, e.g.

You can come as a team to the event, or network with other participants and form teams at the event:
All teams must register by 5:00 pm. on March 15, 2018.

Technology and Wi-Fi:
You will have access to free Wi-Fi during the event.

You are required to bring your own hardware and software for use during the hackathon (including demos), and anything else you will need to develop and present your ideas.

For the final pitch challenge, you will have access to a projector and connectors to present your ideas to the judges.